17.10.2023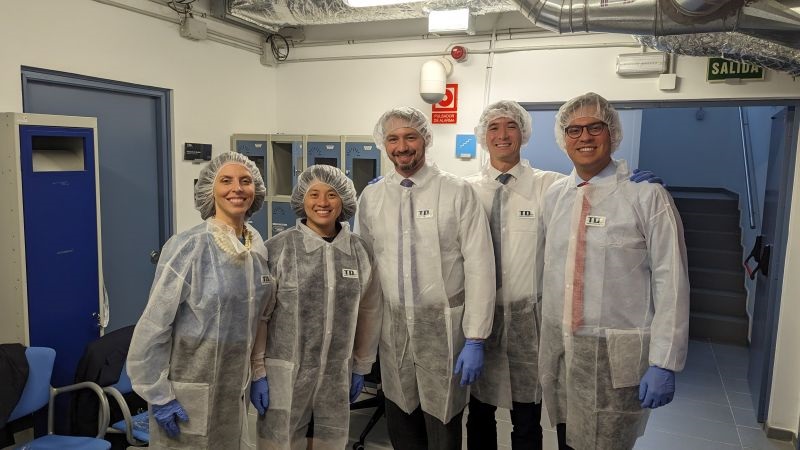 The IMDEA Nanociencia institute opened its doors to representatives of the U.S. Department of Commerce, as part of the visit organized by the U.S. Embassy in Madrid, which was one of the activities of the CHIPS program, led by Frances Chang, that aims to promote, diversify and secure the semiconductor supply chain. Prof. Daniel Granados, director of the Semiconductor Innovation Cluster of the Community of Madrid (CITT Semiconductores) and executive director of IMDEA Nanociencia, received Isabel Rioja-Scott, Economic Counselor at the U.S. Embassy in Madrid, and representatives of the U.S. Department of Commerce.
During their visit to Madrid, the Department's representatives met with key figures from industry, government and academia. The goal was to immerse themselves in the vibrant semiconductor ecosystem in the regio of Comunidad de Madrid and thoroughly understand our strategic goals.
The U.S. Embassy highlighted that one of the most exciting conclusions of this visit was the confirmation of the numerous opportunities and great potential for collaboration between the United States and Spain in the semiconductor sector: "We consider Spain as a key ally to diversify the supply chain and develop the talent necessary to make this industry an inclusive and safe space".
---
More information:
https://www.linkedin.com/7113485588795658240/
---
Contact
Prof. Daniel Granados
daniel.granados (at) imdea.org
Communication and Dissemination Office at IMDEA Nanociencia
divulgacion.nanociencia [at]imdea.org
Twitter: @imdea_nano
Facebook: @imdeananociencia
Instagram: @imdeananociencia
---
Source: U.S. Embassy in Madrid.