16.09.2022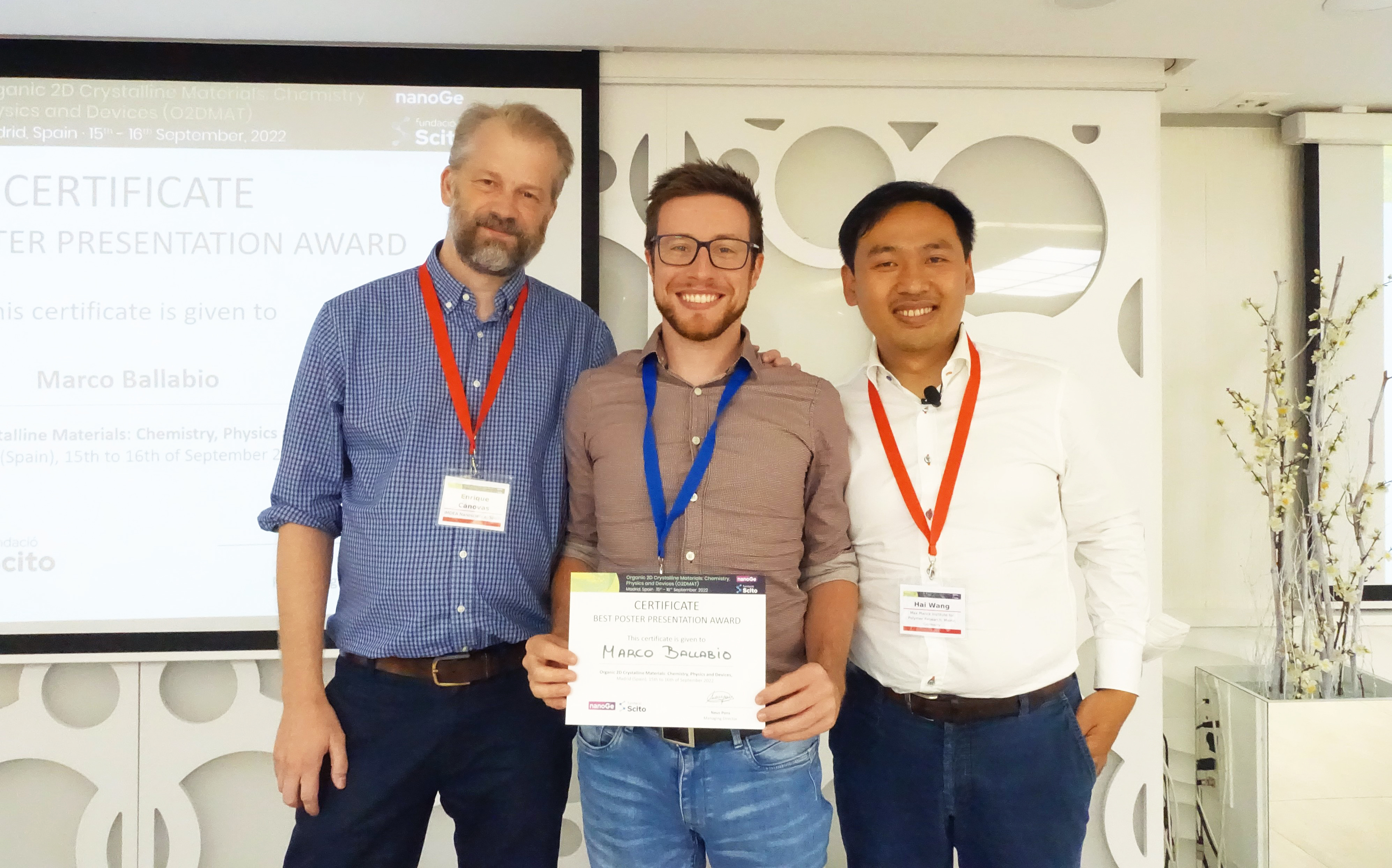 Marco Ballabio, postdoc researcher at IMDEA Nanociencia, has been awarded with the Best Poster Presentation Award at the nanoGe Conference "Organic 2D Cristalline Materials: Chemistry, Physics and Devices" (O2DMAT), held in Madrid from the 15th to the 16th of September, 2022. The conference has been co-organised by Dr. Enrique Cánovas together with members of the COMET consortium.
Marco has presented his work 'High-Mobility Band-Like Charge Transport in a Semiconducting Two-Dimensional Fe2THT3 MOF', work done at the 'Nanostructured Photovoltaics' Group led by Dr. Enrique Cánovas.
The prize has been awarded by Fundació Scito from the hands of Dr. Enrique Cánovas and Hai Wang (Max Planck Institute for Polymer Research, Germany).
Read the abstract here: https://www.nanoge.org/proceedings/O2DMAT/62bc17158622493f7bcca848