Isabel graduated in Pharmacy from the University of Alcala de Henares and received a PhD in Science from the National University of Singapore in 1999. After her PhD, she worked at the Institute of Materials Research and Engineering (IMRE), A*STAR, Singapore where she became a senior member of IMRE's Patterning and Fabrication Group and led a number of research projects funded by both the public and private sectors. In 2013 she jointed IMDEA-Nanoscience as a Senior Research Prof and currently she works in areas related to the application of micro and nano fabrication technologies on polymeric soft materials to develop functional and biomimetic surfaces for the control of interfacial interactions, wettability, cell adhesion and optical phenomena in applications such as nano-structured antireflective surfaces, superhydrophobic surfaces or self-cleaning surfaces with antibacterial properties.
Phone: +34 912 99 88 43
This email address is being protected from spambots. You need JavaScript enabled to view it.
Jaime obtained his degree (2005) and PhD in Chemistry (2010) at the Universidad Autónoma de Madrid. He developed his research at Instituto de Estructura de la Materia (IEM-CSIC) and moved for postdoctoral stays at the Max Plank Institute for Polymer Research (Germany) and the Materials Science Institute of Mulhouse (France). His topics of research included studies about the interrelation between structure and properties of polymer nanocomposites or the development of ion conducting membranes based on self-assembly processes, using AFM or synchrotron radiation based techniques for the structural characterization at the nanoscopic level. Currently he belongs to the Nanostructured Functional Surfaces Group at IMDEA Nanoscience where he is involved in the development of multifunctional surfaces.
Phone:+34 91 299 88 78
This email address is being protected from spambots. You need JavaScript enabled to view it.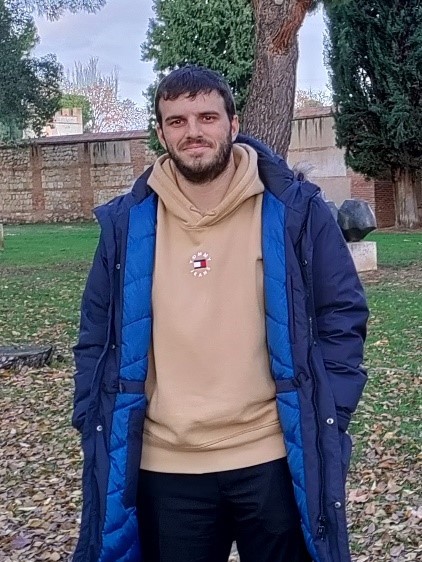 Alberto got his Bachelor's degree in Physics at Universidad Complutense de Madrid (UCM) in 2019. In 2020 he got his Master's degree in Advanced Materials, Nanotechnology and Photonics at Universidad Autónoma de Madrid (UAM). He started his career in 2019 with an internship at Centro Nacional de Investigaciones Metalúrgicas (CENIM) and in 2020 he received a grant from the Spanish Ministry of Science and Innovation to perform his Ph.D at Prof. Isabel Rodriguez's group. His research is focused on developing Tumor-on-a-chip microfluidic devices for nanomedicines efficacy testing. His work involves the design, simulation, fabrication and operation of the devices.
Phone: +34 91 299 88 69
This email address is being protected from spambots. You need JavaScript enabled to view it.
Sergio graduated in Health Biology by the University of Alcala de Henares, (UAH) in 2016. His research experience started in the Dr. Manuel Izquierdo's lab at the Institute of Investigaciones Biomédicas, IIB Alberto Sols-CSIC, where he carried out studies on immunological synapsis. He continued studying a Master degree in cellular signalling and cell biology at the UAH. He was then awarded a scholarship by the Alcala University to work in the lab of Melchor Alvarez de Mon at the medicine Faculty (UAH), where he carried out the study and characterization of T lymphocytes in spinal cord damage. Currently, he is PhD student, where he is studding the extravasation of nanoparticles on tumour on chip in microfluidic devices.
Phone: +34 91 299 88 69
This email address is being protected from spambots. You need JavaScript enabled to view it.
| | |
| --- | --- |
| | |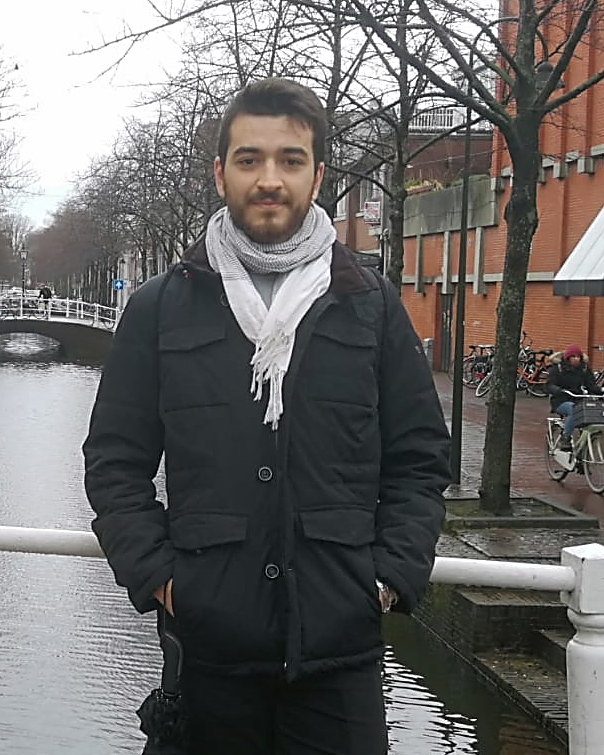 Miguel graduated in Biotechnology by the Technical University of Madrid (UPM) in 2016. He started his scientific career in Auxiliadora Prieto´s Lab in CIB-CSIC, performing his bachelor thesis about Bdellovibrio bacteriovorus and its biotechnological application. He studied a Master degree in Industrial Biotechnology at the Complutense University of Madrid (UCM) in 2017, where he carried out his thesis under the supervision of Dr. Endzhe Matykina and Dr Enrique Martinez-Campos, studying the application of Plasma Electrolytic Oxidation to biodegradable alloys for regenerative applications. In 2018, he continued with a collaboration with Polymer Functionalization Group (ICTP-CSIC) in thermosensitive hydrogels for cell culture and cell detachment. Currently, he is a PhD student working at IMDEA Nanoscience and the Severo Ochoa Centre for Molecular Biology (CBMSO) where his PhD work is focused on the study of neural stem cells response towards the physical stimuli of nanostructured surfaces.
Phone: +34 91 299 88 69
This email address is being protected from spambots. You need JavaScript enabled to view it.
María Teresa graduated in Biology by the Complutense University of Madrid (UCM) in 2014. Her professional experience started in Dr. Luisa-María Botella´s lab in CIB-CSIC, where she carried out a curricular internship. She continued by studying a Master in Genetics and Cell Biology at Autonomous University of Madrid (UAM). She was then awarded a scholarship by the Autonomous University of Madrid Foundation to work in the lab of Dr. Ángeles Juarranz at the Biology Faculty (UAM), where she carried out photoprotection and regeneration in vitro studies. Then, she worked in Dr. Mercedes Ferrer´s lab in Medicine Faculty (UAM), studying vascular physiology. Currently, she is PhD student in the lab of Dr. Isabel Rodríguez´s lab, IMDEA Nanoscience Institute, where she is studding the antibacterial and regenerative properties of nanostructured surfaces.
Phone: +34 912 99 87 00
This email address is being protected from spambots. You need JavaScript enabled to view it.
Alumni
Jean Cacheux (Postdoc 2018- 2021)
Ivan Navarro Baena (Postdoc 2015-2018)
Alejandra Jacobo Martín (PhD 2018-2021) - Alejandra Jacobo Martín obtained her PhD "cum lauden" on 24th September 2021
Felipe Viela (PhD 2013-2017) - Felipe Viela Bovio obtained his PhD "cum lauden" on 26th September 2017