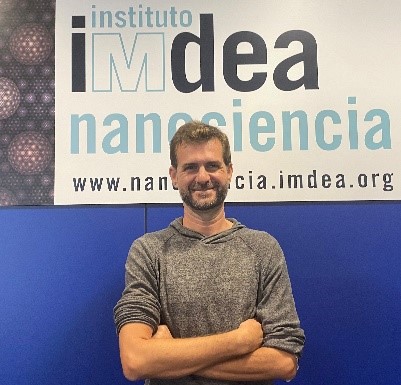 Head of the Switchable Nanomaterials group. He supervised one Ph.D student and 3 more are actually in the way. In the past I co-supervised 4 Ph.D. and 7 MSc and 9 undergraduate students; http://nanociencia.imdea.org/switchable-nanomaterials-group/group-home. He published more than 90 in high-quality international journals of high impact factor (JACS, ACIE, Nat Comm, Adv. Mat., Adv. Science, Coor. Chem. Rev., Chem. Sci), receiving more than 3300 citations and with an h-index of 33 (more than 87% of the publications are in Q1). He attended more than 40 international congresses (20 oral communications). Besides, he participated in a total of 24 projects (2 International, 5 European, 11 national and 4 regional projects). Apart from the Individual Marie Curie European grant and the "Juan de la Cierva" and "Ramón y Cajal" distinctions, he was awarded by the RSC, by the AGAUR and the Advanced Light Source from Berkeley (USA).
Telephone: +34 91 299 88 48
E-mail: Esta dirección de correo electrónico está siendo protegida contra los robots de spam. Necesita tener JavaScript habilitado para poder verlo.
ORCID: 0000-0001-5426-7956
Research Gate: https://www.researchgate.net/profile/Jose_Sanchez_Costa?ev=hdr_xprf
Research ID: N-9085-2014
Google Scholar: https://scholar.google.es/citations?hl=en&user=HgzyQdMAAAAJ&view_op=list_works&sortby=pubdate
---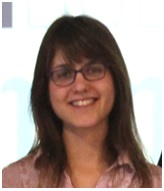 Dr. Lucía Piñeiro obtained her degree in Chemistry (2012- Universitat de València) and a Master degree in Nanoscience and nanotechnology (2014- Universitat de València). In 2017, she obtained her PhD in synthesis and physico-chemical characterization of Metal-Organic Frameworks (MOF) undergoing the Spin Crossover (SCO) phenomena at the same University. Between 2017 and 2018, she worked as a postdoctoral researcher at the LCC-CNRS (Toulouse-France) thanks to a postdoctoral fellowship given by the Generalitat Valenciana. There, she focused on processing SCO compounds into thin films via ultra-high vacuum deposition and spin coating techniques. Currently, she is a Juan De La Cierva-Formación Postdoctoral researcher in Dr. Sánchez group at IMDEA Nanociencia.
Phone: +34 91 299 88 33
Esta dirección de correo electrónico está siendo protegida contra los robots de spam. Necesita tener JavaScript habilitado para poder verlo.
---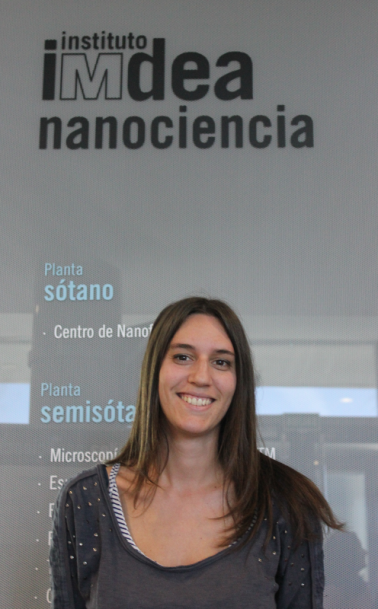 Estefanía Fernández Bartolomé studied her bachelor degree in Chemistry at Universidad Complutense de Madrid (Spain). Afterwards, she obtained her Master's in Chemical Science and Technology from the same University (2015). She performed her Master's thesis in the field of coordination chemistry in the Reyes Jimenez Aparicio´s research group. In 2020, she obtained her PhD at the SNM group, in novel switchable materials for applications as selective sensors. Her work involves the design, synthesis and characterization of different metal-based coordination and carbon-based organic dynamic compounds capable to introduce gasses and small volatile molecules providing physico-chemical response that can be used for molecules storage and sensors applications. Currently, she is working as a Postdoctoral researcher with Prof. Nazario Martín and Dr. Jose Sánchez Costa.
Phone: +34 91 299 88 33
Esta dirección de correo electrónico está siendo protegida contra los robots de spam. Necesita tener JavaScript habilitado para poder verlo.
---
Esther finished her degree in Chemistry at Complutense University of Madrid in 2016. She obtained her Master's degree in Chemical Science and Technology from the same university in 2017. Currently, she is doing her PhD in the synthesis and characterization of SCO complexes with Fe(II) as metal and organic ligands based on triazoles. These complexes can be switched between two different electronic states by applying external perturbations, are promising materials thanks to their potential application in various fields, such as magnetism, electrical transport and sensing devices.
Phone: +34 91 299 88 88
Esta dirección de correo electrónico está siendo protegida contra los robots de spam. Necesita tener JavaScript habilitado para poder verlo.
---
Ana Martínez Martínez
Ana Martínez obtained her degree in Chemistry (2018) and her Master's degree in Applied Chemistry (2019) from Universidad Autónoma de Madrid. In addition, with this Master's degree, she especialized in molecular and materials chemistry, obtaining the extraordinary prize for the best academic record. While she was studying her grade, she joined the group SEPCO in the organic chemistry CSIC where she worked in organic-inorganic hybrids with aplication in catalysis. She did her end-of-degree and her end-of-master's degree projects in synthesis of organometallic compounds with potential antitumor activity with the group of Prof. Isabel Cuadrado, gaining experience in the field of complexes synthesis and usual characterization techniques.
Phone: +34 91 299 88 33
Esta dirección de correo electrónico está siendo protegida contra los robots de spam. Necesita tener JavaScript habilitado para poder verlo.
---
Jorge Sangrador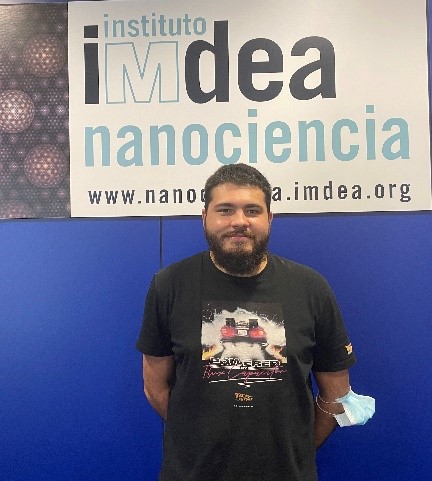 Jorge Sangrador finished his Chemistry degree in 2020 and obtained his master in Applied Chemistry in 2021, both from the Universidad Autónoma de Madrid. He made his final grade and master projects in the synthesis of Lanthanide MOFs in the application of selective sensors under the supervision of the Dr. Sánchez Costa. Currently he is making his PhD in the synthesis and characterization of novel inorganic polymers for application as selective gas sensors
Phone: +34 91 299 88 88
Esta dirección de correo electrónico está siendo protegida contra los robots de spam. Necesita tener JavaScript habilitado para poder verlo.