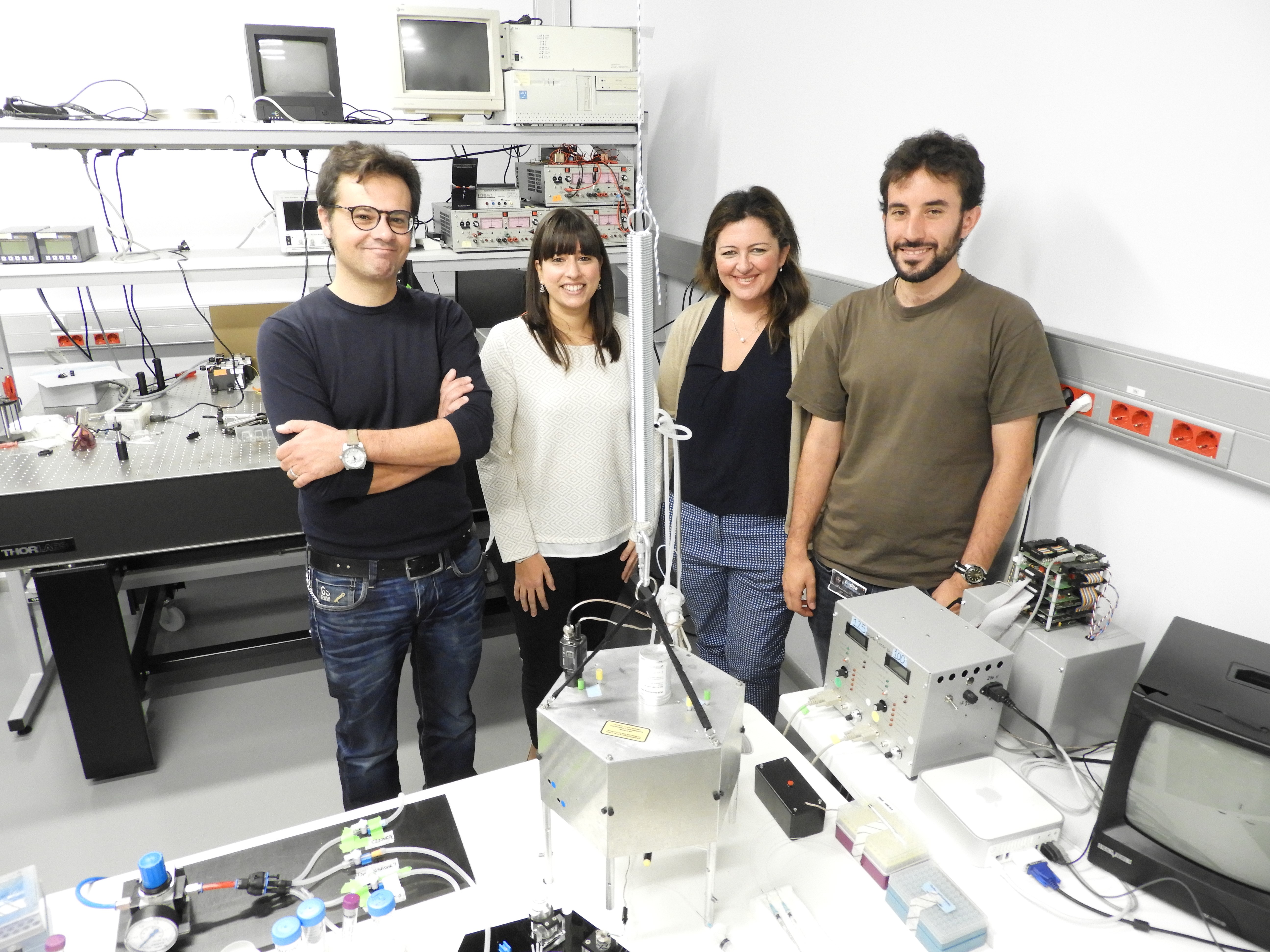 Nano Bio Science is the term that best defines the research context of our laboratory. We are working in the field of nanobiophysics, furthering the study of the macromolecules that make up the machinery of cells. Our laboratory attempts to increase our understanding of the molecules of life beyond the biochemical viewpoint.
The phenomena inside a cell happen molecule by molecule. Nucleic acids, as the software, and proteins, as the hardware, comprise a stochastic but coordinated and precise set of macromolecules that are accessible to optical trapping techniques. Our research focuses on Molecular Biophysics and biocompatible nano-systems, with a strong bond to both Mesoscopic Physics and Biological Chemistry. We use theory and experiments based on the manipulation of single molecules.
Biological molecules and nanoparticles have traditionally been studied with bulk biochemical methods, where a large number of them are analyzed simultaneously. These macroscopic experiments provide ensemble and time averages of the individual characteristics of each nanostructure. The set of deterministic properties and slow variation thus obtained results in an idealized image, that is, molecules with slow and well defined dynamics. We use use state-of-the-art technologies for nanoscale analyses, mainly optical tweezers, which is a laser-based technique that affords the measurement of sub-picoNewton forces and sub-nanometer displacements with millisecond time resolution on individual molecules. We also use magnetic nanomanipulation and atomic force microscopy.
Experimental research is the fundamental breeding ground for theory. In this regard, the cell analyzed from the single-molecule perspective becomes a unique laboratory for the study of the so-called Small Systems, namely, those that exchange energy in quantities similar to those of the thermal fluctuations. Both experiments and theory are thus reshaping how we envision Thermodynamics in the nanoscale.