Isabel graduated in Pharmacy from the University of Alcala de Henares and received a PhD in Science from the National University of Singapore in 1999. After her PhD, she worked at the Institute of Materials Research and Engineering (IMRE), A*STAR, Singapore where she became a senior member of IMRE's Patterning and Fabrication Group and led a number of research projects funded by both the public and private sectors. In 2013 she jointed IMDEA-Nanoscience as a Senior Researcher and currently she works in areas related to the application of micro and nano fabrication technologies on polymeric materials to construct functional surfaces for the control of interfacial interactions, cell adhesion and sensing.
Phone: +34 912 99 88 43
This email address is being protected from spambots. You need JavaScript enabled to view it.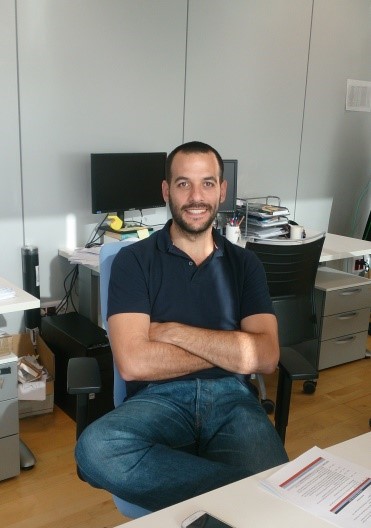 Jaime obtained his degree (2005) and PhD in Chemistry (2010) at the Universidad Autónoma de Madrid. He developed his research at Instituto de Estructura de la Materia (IEM-CSIC) and moved for postdoctoral stays at the Max Plank Institute for Polymer Research (Germany) and the Materials Science Institute of Mulhouse (France). His topics of research included studies about the interrelation between structure and properties of polymer nanocomposites or the development of ion conducting membranes based on self-assembly processes, using AFM or synchrotron radiation based techniques for the structural characterization at the nanoscopic level. Currently he belongs to the Nanostructured Functional Surfaces Group at IMDEA Nanoscience where he is involved in the development of multifunctional surfaces.
Phone:+34 91 299 88 78
This email address is being protected from spambots. You need JavaScript enabled to view it.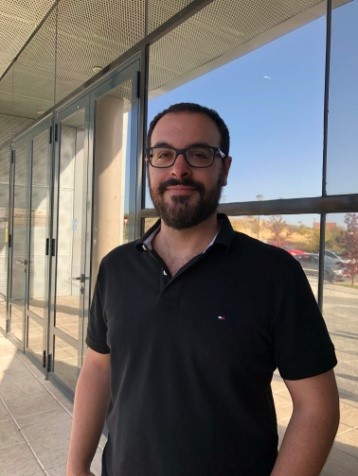 Iván is a Postdoctoral researcher at IMDEA Nanoscience (Madrid) since 2015. He obtained the Physics degree in 2009 at the University of Valladolid (Spain). During his PhD studies at the University of Perugia (Italy), Iván reached a wide knowledge in the processing, synthesis and characterization of polymers and polymeric composites, obtaining his PhD in Material Science in 2014. He is co-author of 10 articles in indexed international journals (H index: 7), 3 articles in non-indexed journals, 3 book chapters and 1 patent. Currently, Iván is involved in the NANOLEAP European project and is responsible of the development of a nanoimprinting pilot plant. His main interests are the developing of polymeric nanocomposites, the nanofabrication techniques and the polymeric nanostructured surfaces developed by nanoimprinting.
Phone: +34 91 299 87 00
This email address is being protected from spambots. You need JavaScript enabled to view it.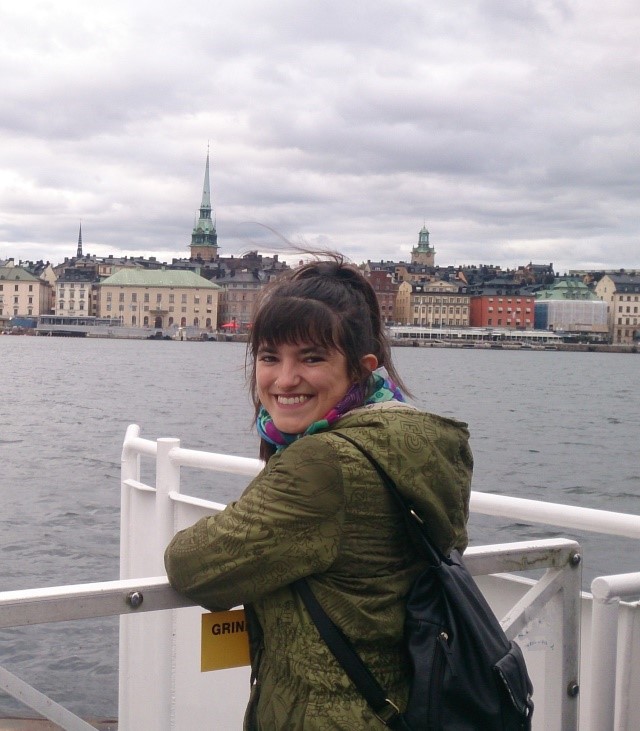 Alejandra studied her Bachelor´s Degree in Materials Engineering at Rey Juan Carlos University of Madrid (2014). After that, she obtained her Master Degree in Materials Science and Engineering at Carlos III University of Madrid (2017). From 2016 February until now, she is working at IMDEA Nanoscience in the group of Isabel Rodriguez at Nanostructured Functional Surfaces Laboratory. Her main research line has been focused on the development of antireflective and self-cleaning surfaces, and the up-scaling using roll to roll technology. Her work involves the development of multifunctional surfaces, polymer processing and nanofabrication, looking for additional surface properties based on nanotexturing by nanoimprint lithography and nanoparticles coating.
Phone: +34 912 99 87 00
This email address is being protected from spambots. You need JavaScript enabled to view it.
María Teresa graduated in Biology by the Complutense University of Madrid (UCM) in 2014. Her professional experience started in Dr. Luisa-María Botella´s lab in CIB-CSIC, where she carried out a curricular internship. She continued by studying a Master in Genetics and Cell Biology at Autonomous University of Madrid (UAM). She was then awarded a scholarship by the Autonomous University of Madrid Foundation to work in the lab of Dr. Ángeles Juarranz at the Biology Faculty (UAM), where she carried out photoprotection and regeneration in vitro studies. Then, she worked in Dr. Mercedes Ferrer´s lab in Medicine Faculty (UAM), studying vascular physiology. Currently, she is PhD student in the lab of Dr. Isabel Rodríguez´s lab, IMDEA Nanoscience Institute, where she is studding the antibacterial and regenerative properties of nanostructured surfaces.
Phone: +34 912 99 87 00
This email address is being protected from spambots. You need JavaScript enabled to view it.